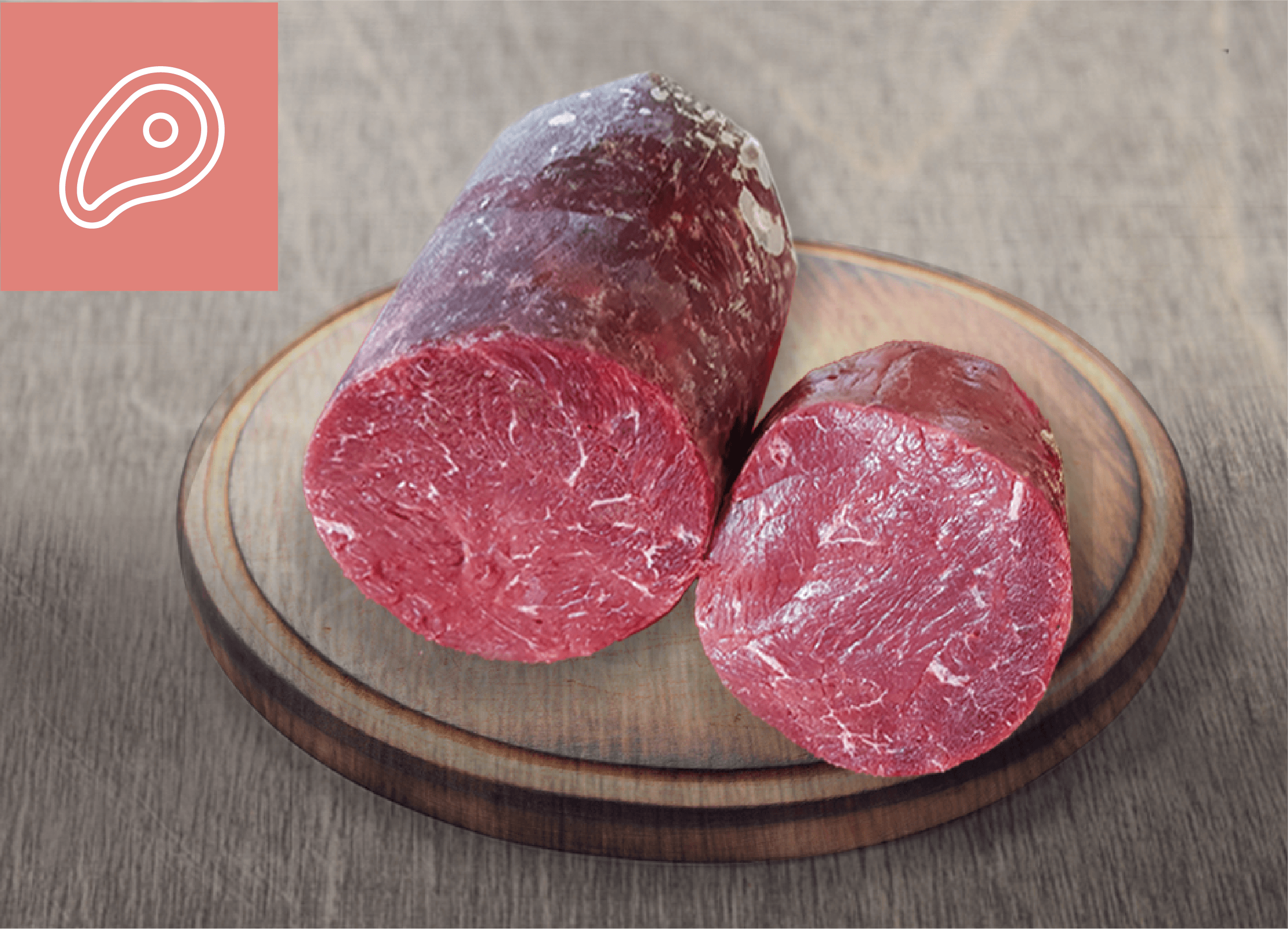 A natural cold binding technology to form new cuts and slices into individual portions to bind beef, pork, fish and seafood proteins.
It is a plasma protein with two components, Fibrinogen and Thrombin, used to create a natural meat binding system.
The product is commonly applied in the meat, chicken, seafood and fish industries.
KEY BENEFITS
Natural meat binding agent system
Increase yield
Allergen free
Binds fat. For example: bacon wrapped portions
Maintains its tenderness
Controlled binding with precise portions

STORAGE INFORMATION
When stored in its original packaging at -18
degrees Celsius or less, a shelf life of at least 2 year after production date is guaranteed.
PACKAGING
PE bag: 4,4 lbs (2kg) 11 lbs (5kg)
The bags are packed in a cardboard box
The boxes are piled in 5 layers of 4 boxes on a one way plastic pallet of 39.4 in x 47,2 in